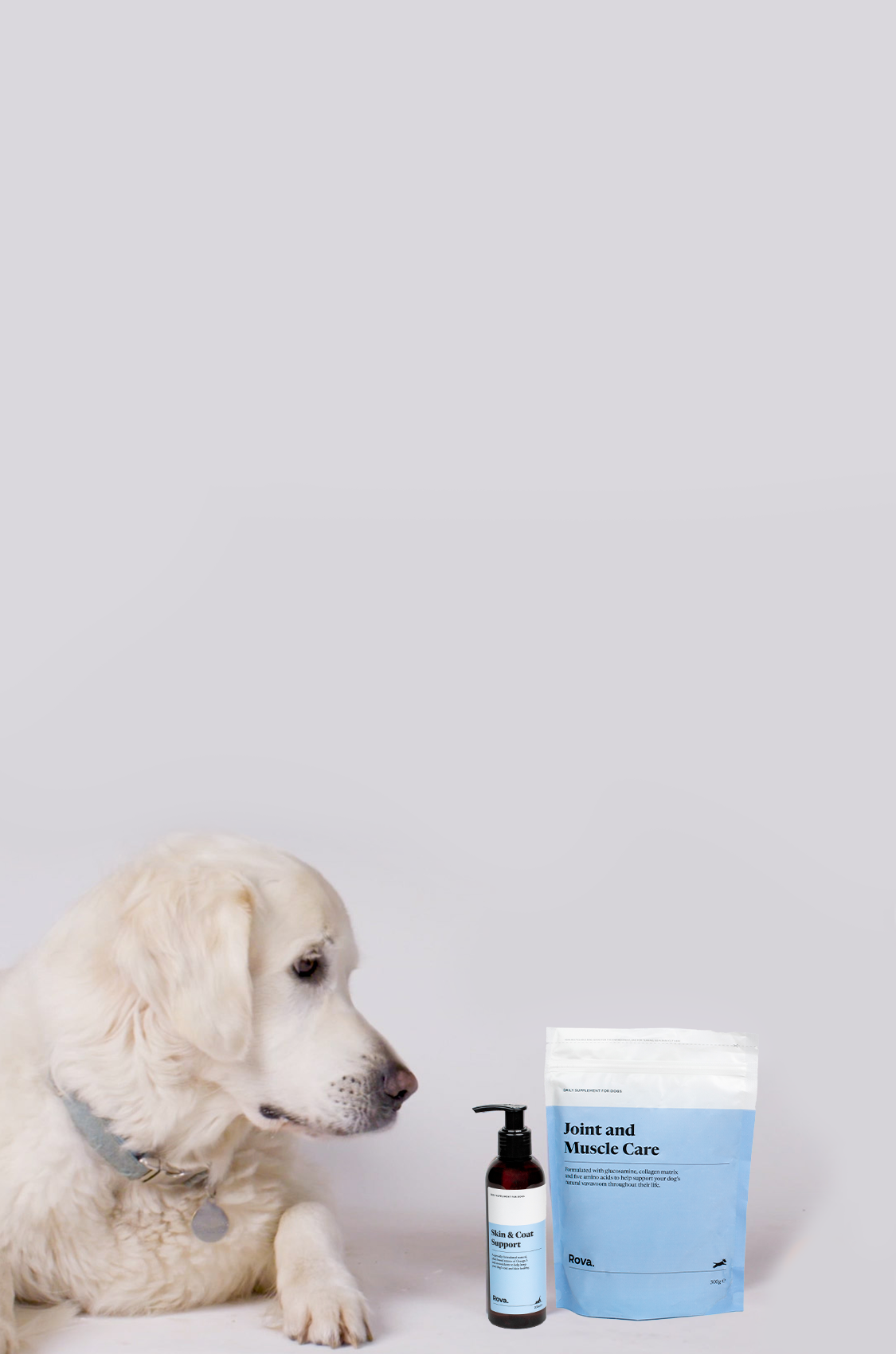 A new breed of dog supplements.
Advanced formula for optimal absorption and better results.

50% off your first order, code TRYROVA
Health care is more than a healthy diet
Help prevent and target common
health issues

Joints

Brain

Airways

Gut

Skin & Coat

Heart

Eyesight

Immune System
Rova is changing how people think about their dog's health

"I always thought joint supplements were for older dogs"
Emily, parent of Truffle

"Our dog is one and half... we never thought about giving him a supplement until we discovered Rova"
Sarah, parent of Captain

"Her coat has never been this soft"
Tom, parent of Beatrice
Daily support
for optimal health
"Rova has a unique nutrient delivery system that optimises the effectiveness of its bioactive components for superior results."
Dr Shurlock
PhD Digestive Physiology and Nutrition
A new breed of dog supplements
Advanced formulation
Science backed ingredients designed for optimal absorption by the body, for better effect and digestive balance.
100% from plants
Natural and sustainable ingredients, sealed in recyclable packaging to help our paw print on the environment.
No tablets or chews
Healthy and easy to eat sprinkles. Scoop and serve with your dog's food.
Made by experts
Developed by veterinary experts with over 50 years' experience.
Results guaranteed
See results in 6 weeks or we refund you.
A treat from us,
to get you started
We are on a mission to change the way people think about health and put prevention first. Start today.

Use this one-time code and get 50% off your first order.

CODE: TRYROVA